Home improvements often carry a hefty price tag. According to Home Advisor, Americans spend USD$ 47,803 on average for remodeling their properties, although prices vary widely depending on the type of project, location, size, and materials used. In addition, construction materials prices continue to surge, raising the costs further.     
With this development, homeowners may be tempted to wear their do-it-yourself hats and initiate the upgrades themselves. Unfortunately, doing so may expose these owners to further problems, as you'll discover later.  
Leaving home improvement projects to professionals is crucial, whether expanding a kitchen or bathroom, adding a new bedroom, or installing new home technologies. The discussions below will help you understand why contractors are the best choice for home upgrades.
They Provide Expert Advice (For Free) 
When seeking home contractors to work on your property, you must discuss the project with the staff or technicians before reaching an agreement and signing the contract. Through these discussions and an actual home visit, reputable companies like Nova Exteriors can provide more realistic quotes.  
These meetings also provide opportunities for you to understand what it takes to build your refreshed home. So, ask all the questions you can muster to know whether your plans are possible. For instance, you can ask whether the designs you want can be done based on your budget, time allocation, and existing home layout. Besides providing valuable advice, these professionals can provide design inspiration from previous clients, allowing you to make necessary revisions that fit your home perfectly.         
You'll Save Money 
Saving money on hiring contractors may sound counterintuitive, but doing this can save you in the long run. The trick to minimizing expenditure is to ask for quotes from at least three companies and compare them. It also helps to visit hardware stores to check the prices of materials.  
Regarding materials, there's a worldwide shortage of these products mainly due to supply chain issues. If you're buying them yourself, you'll likely find the costs at their highest levels these days. Conversely, contractors know the market and are familiar with hardware stores that sell particular building materials at the lowest rates. Plus, their relationships with these suppliers can further reduce costs.   
Your Contractor Has Ample Experience
Providing sound advice is only one of the many benefits a reliable contractor can give you as a homeowner. As skilled and experienced tradesmen, they can perform any project using the best methods, assuring the best outcomes.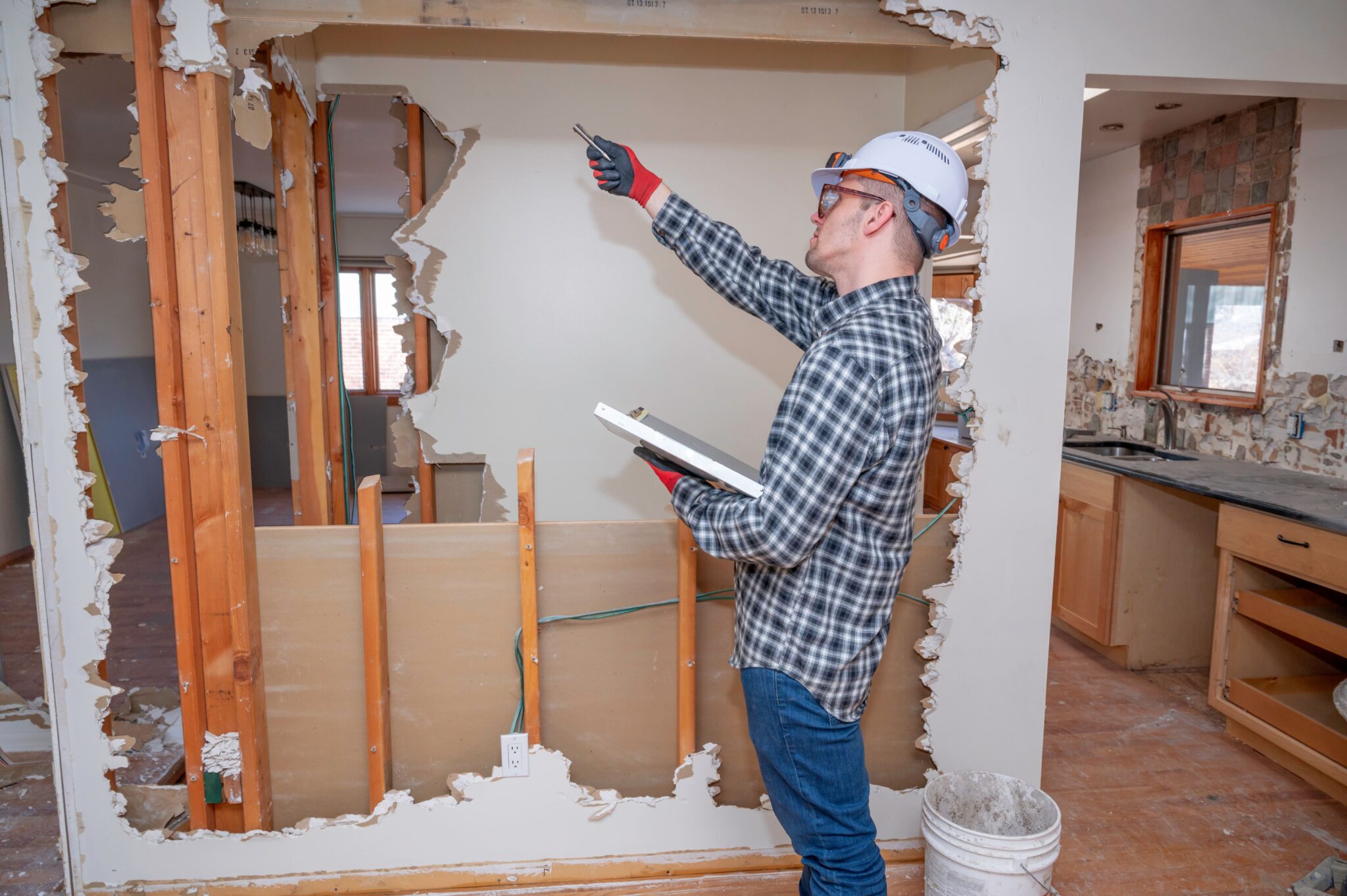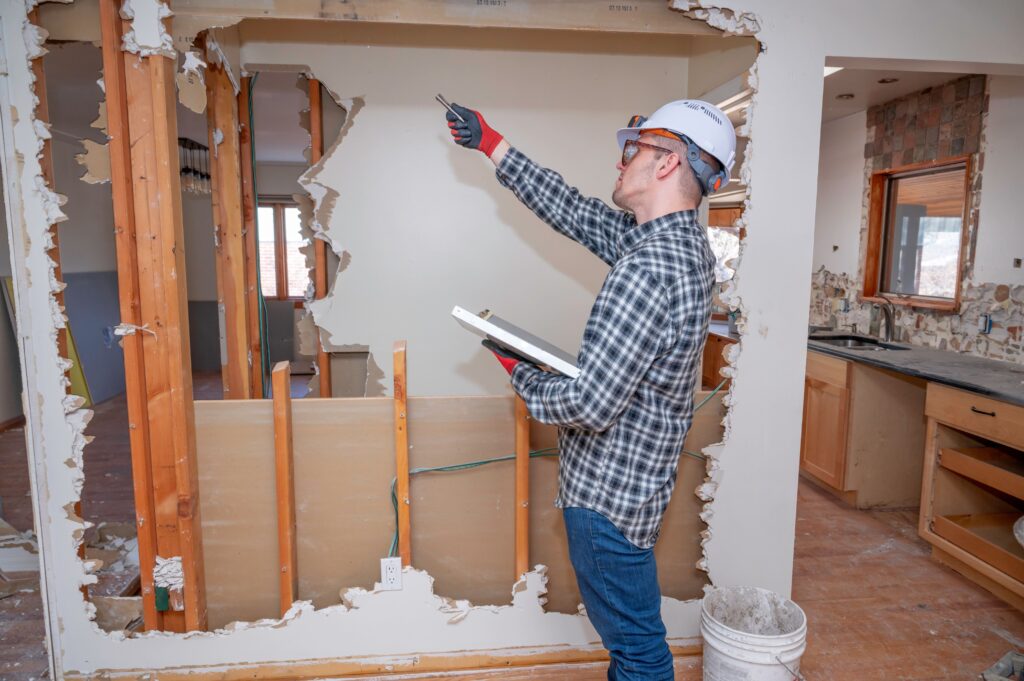 Home upgrades may sound easy, but there are several factors to be considered, for instance, the existing structural capacities and the volume and weight of the materials. And when something goes wrong, for example, if your kitchen has design flaws that were only discovered during the renovation, they can make the necessary amendments immediately.    
DIY projects like minor bathroom fixes may be doable, but a remodeling project is more complex, requiring the experience and expertise of these professionals.  
They Take Away The Stress 
Besides the costs, contractors are better positioned to negotiate the availability of scarce construction materials. If you decide to do the work on your own, you may sacrifice essential tasks in your home and may even have to take extended absences to ensure the job is done on time. Additionally, without enough experience, you might end up with impossible schedules and get frustrated when things don't go as planned.  
Conversely, renovation professionals will take charge of scheduling and monitoring construction tasks so that all deliveries and activities are performed according to the agreed timetable. More importantly, they'll ensure that workers get paid on time and don't walk out of their unfinished jobs.    
Their Work Is Covered By Insurance And Warranties 
One of the significant draws of hiring home remodeling contractors is that their projects are covered by insurance and warranties. Home upgrades expose your home to internal and external accidents, but you won't have to worry if you've hired a professional company to do the work.     
For instance, if you're renovating a small kitchen, and one of the materials hits your neighbor's fence, your contractor can file an insurance claim to pay for the damages. The same holds in the unfortunate event that a worker slips or falls from the roof while working.  
In addition, these professionals provide warranties for the materials and expertise in their work. Thus, the staff will have to redo the work when you have an issue with the remodeling project. If the materials cause problems with the new structure, contractors can also fix or replace them without cost.  
It is especially important if you're considering a DIY project since you won't have access to contractors' materials, equipment, and tools. Thus, not having these resources can expose your project to failure, leading to extra costs.     
Compliance With Local Laws 
Building codes vary from state to state, alongside renovation projects that require licenses and permits. Without these documents, local authorities may ask you to halt remodeling works and obtain the necessary permits before resuming to operate. Worse, penalty fees may be imposed depending on applicable laws. And these delays can be very costly and take time.  
Hiring contractors means the project demands and workflows are made efficiently, so you don't have to worry about paying penalty fees or having the works redone due to non-compliance with local regulations.   
Your Safety Is A Priority 
As every homeowner knows, a home renovation can expose workers to life-threatening risks. While insurance coverage covers both injuries and property damage, the best approach is still one that minimizes exposure to these threats. Reputable remodeling companies have safety protocols that enable them to keep their workers and their clients safe.  
Safety is paramount in any construction activity, especially when it involves the roof section and electrical works. You won't have this advantage in performing DIY projects. Otherwise, you'd have to spend more renting safety gear like harness and other fall protection devices, goggles, and special protective gloves, to name a few.   
The Takeaway 
There's a lot of work needed before, during, and after a home remodeling project. A massive chunk of these tasks—for instance, obtaining permits and monitoring deliveries and actual works—can take time, require costs, or cause stress and anxiety.  
Hiring reputable contractors can take these loads off your back, including the risks of accidents and costly mistakes. Simply put, a contractor lets you enjoy your new home without worries by providing comprehensive services, minimizing threats, and ensuring the best possible outcomes. And you can't put a price tag on these.