There's always that element of excitement when you purchase or build a new pc. The only thing you've set your sights on doing is turning it on so that you can start surfing the internet, or play some video games.
However, if you ever hope to get the most out of your computer, there are several things that you should carry out, right from the onset.
Sure, these things are not a must. Your computer will perform perfectively fine, without doing them. But you most certainly will not get the most out of your computer, and you can forget about peak performance. Worse, if there's something wrong with a hardware component, it could go undetected for a considerable length of time.
Something that could later come back to bite you in the backside. By going through the things outlined below, we can ensure that these issues will never occur. As well as ensure that your system runs optimally.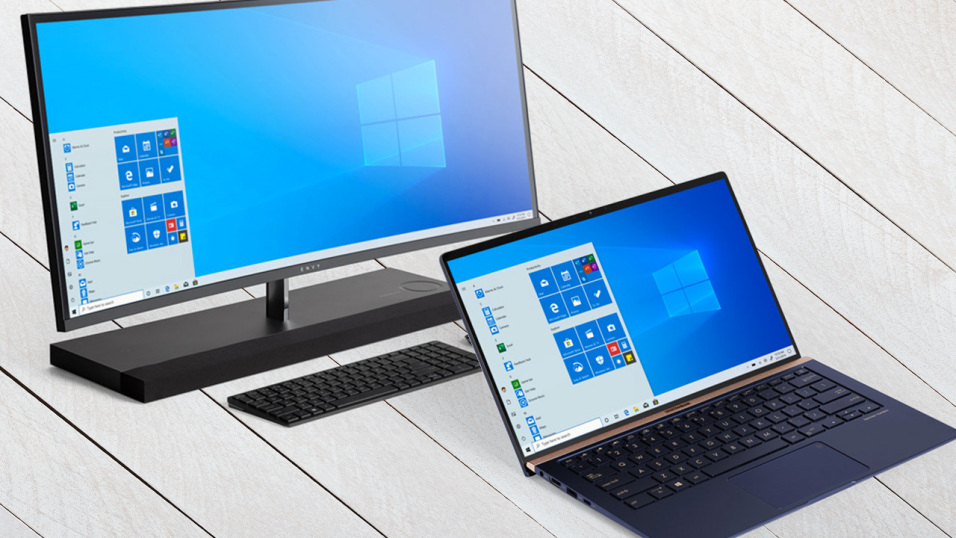 Install All Available Windows Updates
Yea, you'd probably think that your PC would have all the most recent updates on it, from the get-go. But the reality is, that Microsoft is constantly releasing new updates, on a month-to-month basis, so there's always an update or two available.
There are device drivers that Windows Update may install, which are required for these specific components to work optimally. However, Microsoft only provides basic driver support and only for a select few components, other devices, such as your Microphone, mice, and keyboard, will need specialized drivers which will either come with the device itself, or you can acquire off the internet.
Fortunately, one option you can take is to acquire a driver updater tool. These tools are designed to check for outdated and missing drivers, and download and install them, on a regular basis, automatically.
So you want to have one of these programs installed and running on your computer always, as it will ensure all your drivers are kept up-to-date. These tools are especially helpful for beginners to intermediate users, as they no longer have to worry about acquiring new device drivers for their system's components.
 Remove Bloatware
Bloatware is basically pre-installed software that came with the computer. These programs are usually very general, which means, they may or may not be applicable to you. I'd recommend you give them a look, set up the tools that you like, and uninstalled those programs you feel you'll never have any use for.
 Install Latest Drivers
Microsoft Windows does an excellent job recognizing the different components in your system, and assigning drivers for them, but, acquiring drivers from the hardware manufacturer will typically boost its performance, and open up features that were otherwise inaccessible to you.
For example, a gaming keyboard has a range of features, such as backlighting, macro keys, which you otherwise would not be able to use, unless you download and install its specialized software.
This is also true for your graphics card device and your motherboard. You want to download and install the latest chipset drivers for your motherboard, and be sure to have the latest graphics card drivers for your card, whether it's from Nvidia, AMD, or Intel if you're using an integrated graphics card solution.
You want to ensure that the latest drivers are installed for all these components, whenever you run a new game. Both Nvidia and AMD are always pushing out new drivers, so be sure to take advantage of them.
 Install a Data Recovery Tool
This is one thing many people forget to do. So why should you install a data recovery tool, especially considering the fact that you're using the computer for the very first time?
The reason why is because, you'll want to have such a tool installed on your computer, as soon as possible. Waiting after you have accidentally removed something from your system, could result in permanent loss of that data when you attempt to install the recovery program.
There are many of these programs available today, some of them paid, some of them free, I suggest you do a little research to find one that you feel, will work best for you.
 Install Antivirus Software
Your best line of defense against malicious software is to adopt good computing habits. That means, not opening attachments from unsolicited emails, typing the URL of sites into the browser, instead of clicking on suspicious links, and using complex passwords.
However, a safe computer is not foolproof, as there's always something that could go wrong, something that you did not account for. For example, visiting a hacked website could result in your system being compromised, and how could you possibly know the site was hacked, until you visited it?
One option that you can run with, is to use the built-in security solution that comes with Microsoft Windows. Windows Defender or Microsoft Defender is not the most feature-rich security too, but it does have all the adequate capabilities to keep your system safe.
If you're looking for a bigger security tool, then there are several third-party solutions that you can go with, some of them free and others fee-based. The paid solutions usually come with a wider feature set, whereas the free solutions will usually offer just virus protection.
So if you're looking for an all-in-one solution, I recommend a paid solution. Otherwise, you may find yourself downloading 4 or 5 different free tools, to carry out the actions of one paid tool.