As society adopts new measures and humans adapt to rapidly evolving situations, it won't be wrong to assume that many things have undergone drastic changes.
The way we interact with the world and with each other is no longer the same as before and might never revert to those old ways. Priorities have shifted and changed with these changing circumstances and fluctuating economies.
The relationship dynamics of businesses with their clients and each other are shifting too as we deal with the consequences & implications of Covid-19 becoming a global crisis. No market or economic sector was immune to the pandemic's effects as the very mindset of the masses undergoes rapid & substantial changes. Everybody is looking for better value for their money, a better return on their investment, and safety & security above all else.
The changing economic circumstances call for different marketing approaches and businesses to rethink how they connect with their target audience. The post-lockdown society demands different and innovative marketing strategies that reinforce the brand value and are more client & customer-centric than ever before.
This write-up looks into some marketing strategies that can help businesses reinforce their brand value, build better customer relationships, and secure their operations for the future.
Some Potent Marketing Strategies For The Post-Lockdown Era
Covid-19 was a life-changing experience for almost every person, as is expected when a pandemic of biblical proportions takes hold. In all probability, the changes are long-term and will the way people spend, what they buy or avail & their expectations from businesses.
Businesses across all sectors need to examine all the subtle & apparent changes and take tangible action accordingly.
Connecting with Customers
It is time for businesses to start listening to their customers. They need to create new, innovative ways to address the concerns of customers. Becoming more customer-centric is the best way to navigate massive behavior change amongst customers.
Businesses should utilize the post-lockdown period as an opportunity to learn, reassess, and reassure customers to build trust & better connections. Business.com suggests that developing empathetic strategies, which incorporate the audience's demand, can help guide businesses to success with valuable insights.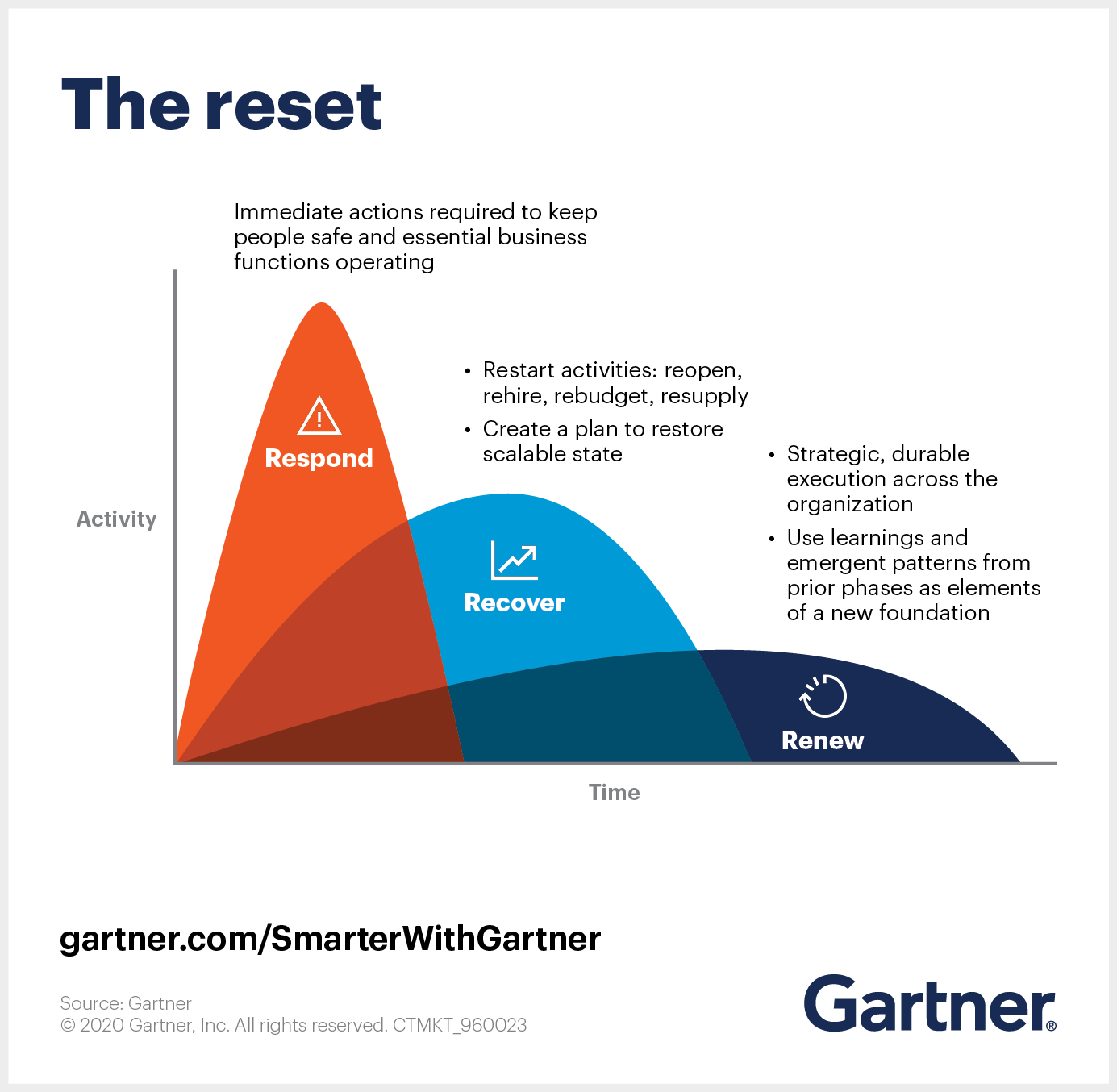 Tech is the way to the future
The world is still under the grip of panic and fear of the virus devastating effect. The contagion forced a paradigm change in the way we interact. Digital and telecommunication channels are the norm now and may become the most preferred mode of interaction in the coming times. Naturally, digital marketing is the talk of the town.
Digital marketing is now essential. Innovative digital marketing techniques can help businesses tap into this marketing medium's immense potential and generate new leads while engaging their existing clientele in new and exciting ways.
Now is the time to make some investments in the latest advancements in technology. Numerous digital marketing techniques and avenues come integrated with business analytics functionalities to determine customer behavior, changing preferences, and upcoming market trends.
There are Several automation software, software-as-a-service, and platform-as-a-service available across the Web, which offer digital marketing assignment help analytics functionalities. If feasible, businesses should make it a point to avail such utilities as they can be a potent tool.
It is essential to understand the working and implications of digital marketing tools properly before implementing them. Investing in a lean and effective tech suite that offers insightful information in a well-organized manner and meets the firm's needs is what every business needs. For that to happen, a business must realize the metrics it wants to monitor and avail services, which meet their objectives the best.
Planning is key
Post-lockdown conditions call for smart strategic decisions that are flexible and well-thought-out. Businesses need to evaluate their current position, understand immediate & upcoming economic climate, market conditions and the effects on their operations & objectives.
Brand management is one of the first things that every marketer must focus on with immediate effect. If possible, they should interact with their clients and customers to understand their expectations & allay any unfounded fears.
New and changing conditions offer many opportunities for a business to learn, rethink, modify, and develop new ideas. This is the time to look to build identify emerging patterns and brainstorm long-term scalable plans.
Communicating through Careful Marketing
Marketing is how the end-user and, in many cases, a vendor gauge the actions and response to specific circumstances. Rapidly evolving situations such as pandemics need businesses to market themselves with integrity and transparency.
Whether you are offering great discounts or renewing customer loyalty programs, it is essential to show that you care about them and aim to remain steadfast under any circumstances.
Firms should try to look at things from the customer's perspective and determine the best wars to attracting and engage with them for the long haul.
Value-added services to keep everyone happy
Delivering the best possible value and extending all possible support to customers must take center stage in any marketing strategy. While it may seem that we are focusing on this particular point quite often, this is the need of the hour.
Customer support services are an excellent way to reach out and establish a deeper connection with one's client demographic. According to HubSpot, customer care services are among the most significant factors influencing customer sentiment in the post-lockdown period.
Experts suggest overhauling the funnel model of marketing with the flywheel. Instead of focusing on just lead generation and acquiring customers, it is time to satisfy customer demands as much as possible and keep them happy & content.
Planning for anything and Staying in touch
Firms of all sizes to engage in proactive scenario planning and prepare themselves for anticipated & unforeseen challenges. It is wise to be ready for any disruptions and develop marketing strategies that reflect such ground realities while staying true to their brand's values & visions and keeping clients & consumers informed.
Digital marketing tools and services offer ample, innovative opportunities for businesses to address uncertain situations with impunity and relay essential information to users.
E-mailers, newsletters, social media ad campaigns, etc., provide businesses with a chance to fabricate urgent updates and messages to their customers with different types of engaging content. And, the all-pervasive nature of the Web allows firms to connect with their audience anytime, anywhere.
The Greek philosopher, Heraclitus, was the one who said, "Change is the only constant!" It is indeed so as human society is once again experiencing landmark changes and adapts accordingly. Here's hoping that the above marketing tips and strategies can be instrumental for any business looking forward to undergoing pivotal changes to secure a better future!