Best & Popular TV Shows to watch in the Lockdown
With the spread of COVID-19 and lockdown underway, boredom is natural. What should we do in this free time? What to Watch in COVID-19 Lockdown. Well, don't worry we have got you covered. We bring you some of the best Thriller, Horror, Comedy, Action, and Drama the television has to offer in a single list to keep you entertained in this period of lockdown.
We bring you a compiled list of some of the best TV shows to binge-watch with your friends and family in this COVID-19 Lockdown. Listed below are the 15 most popular TV shows of all time.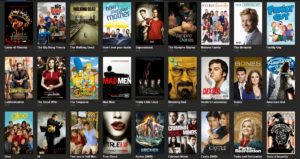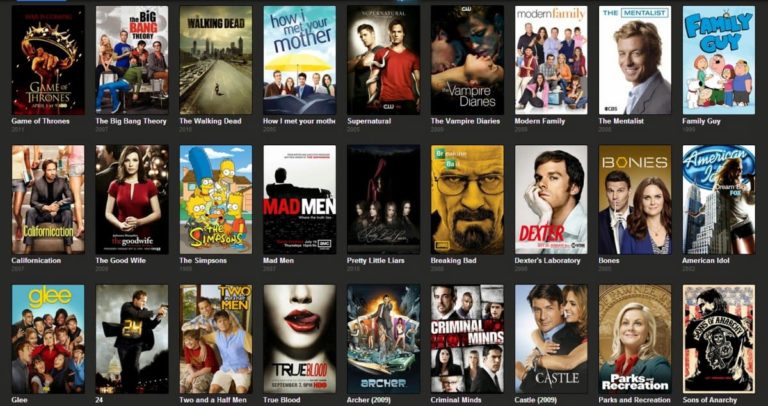 Top 15 Most Popular TV Shows to watch in the Lockdown:-
Breaking Bad (2008-2013): It is the best TV Show to watch in your free time or lockdown. starring Bryan Cranston, who plays the role of a chemistry teacher, finds out that he is suffering from cancer and so he decides to get into meth-making. This TV series drama is filled with amazing dialogue and a nail-biting plot that will always make you wonder what's going to happen next. (No. of Seasons:5)
Chernobyl (2019): Based on one of the worst nuclear disasters of all time this reality-based TV show will keep you to the edge of your seats. This TV show will reveal to you the true horror of nuclear radiation and how the entire incident was covered up. (No. of Seasons:1)
The Walking Dead (2010-): Well who doesn't love zombies? Featuring Zombie Apocalypse this action-packed TV show will take you through the life of Rick Grimes(Andrew Lincoln) a COP and a group of survivors who struggles to get through in this new post-apocalyptic world order. (No. of Seasons:10)
Money Heist (2017-): Watch The Professor and his men in action as they plan and execute a heist in the Royal Mint of Spain. This Spanish show became peoples' favorite for its brain-twisting plots and execution. (No. of Seasons:4)
West World (2016-): Robots uprising a popular plot among movies now imagine this with a western theme and what you get is West World. It quickly became one of the popular TV series after game of thrones. (No. of Seasons:3)
Game of Thrones (2011-2019): Dragons, Kings, monsters mysteries it has everything you wish for in a TV series. Amazing direction and stellar cast followed by a huge fan following quickly made this show one of the most popular shows of the 21st (No. of Seasons:8)
Friends (1994-2004): One of the most iconic shows of its time Friends follows the life of six single adults as they go about their life. With a total of 10 seasons of pure comedy, this TV show will always be successful in making you laugh. You will enjoy this TV Show during lockdown(No. of Seasons:10)
Stranger Things (2016): A Netflix flagship series quickly gained a huge fan base because of its 80's theme and a strong Si-Fi horror plot where Eleven and her friends struggle to fight and contain monsters from a different dimension. (No. of Seasons:3)
Sopranos (1999-2007): This TV show is about how an Italian-American mafia struggles to manage his family and his criminal life. In order to manage his roles in being a mob boss, a father, and a husband he starts seeing a therapist. It would be fair to say that this show is one of the masterpieces of American Pop Culture. (No. of Seasons:6)
Suits (2011-2019): Mike Ross a college dropout turned drug dealer is hired by a big-time lawyer Harvey Specter is one of the biggest law firms in New York. The dialogue delivery and attitude of Gabriel Macht as Harvey Specter will make you his fan from the first season itself. (No. of Seasons:9)
The Wire (2002-2008):
It shows the connection between the cities institution and cops as well as the connection between drug kingpins and cops.
This series can't be judged by just one episode give just one season a try and you will surely get hooked by the fantastic writing and screenplay of this show. (No. of Seasons:5)
Peaky Blinders (2013-): This BBC crime drama is set in England post World War I. It shows how Tommy Shelby a crime boss leads his gang called Peaky Blinders. The fantastic acting of all characters especially Cillian Murphy and its fine cinematography will have you hooked from the first episode itself. (No. of Seasons:5)
Sherlock (2010-2017): This amazing show is based on the Novel of Sir Arthur Conan Doyle of Sherlock Holmes. This show unlike the novel is based on the current era where Sherlock Holmes played by Benedict Cumberbatch and Martin Freeman playing the role of Dr. John H. Watson.  (No. of Seasons:4)
Lost (2004-2010):
The 48 survivors of a Jet Airliner Oceanic Flight 815 find themselves stranded on a Strange and Mysterious Island when the plane crashes.
This show has both fiction and supernatural embedded in its plot. The story will always keep you hooked up with its mysteries and flashbacks. (No. of Seasons:6)
Dexter (2006-2013): This crime drama is about a Serial killer who kills other criminals. Dexter Morgan working as a blood-spatter analyst for Miami PD while also living a double life as a Serial killer. (No. of Seasons:8)
Well, these are among the Top TV series that will keep you occupied during the period of lockdown and hopefully make your lockdown a bit more entertaining.
Just in case if you guys have completed watching these TV series here are a few honorable mentions that are just as entertaining as the one mentioned above:-
The Office (Comedy), Luther (Crime Drama), The Americans (Spy Thriller), Arrow (Superhero Action), Justified (Crime Drama), Hannibal (Horror), Seinfeld (Comedy), Fargo (Crime Drama), Flash (Superhero Action), Daredevil (Superhero Action), Narcos (Crime Drama).
The above-mentioned to watch in COVID-19 Lockdown TV shows are compiled based on viewership, ratings, awards, etc. To bring you the best of the best among popular TV shows.