With the outbreak of Covid-19, consumer behavior has drastically evolved. Personal hygiene and safety have taken top priority. A large segment of customers avoids the traditional form of purchasing and paying fearing the virus. Due to this, both online shopping platforms and digital payments have seen incredible growth.
A Report by PWC shows that 45% of consumers now use their phones for shopping, which means the importance of online payments has become more relevant. Statista has predicted an increase in online retail sales by 15% and online transactions to reach the US $4,934,741 by 2020.
Online payment options allow businesses to go beyond geographical boundaries and grow their business. So, as a business owner, if you are still in a dilemma about considering the online payment services for selling your products and services online, I would say you are missing out on a significant amount of business.
While an online payment option improves customer satisfaction, it also helps business owners save time and receive quick payments. A few popular ways businesses accept payments online:
Credit cards and Debit cards
eChecks through ACH payment options
Mobile payment app
Payment From Mobile wallets
Email invoicing
Recurring billing system
EMV or chip card solutions
There are numerous advantages to implementing online payment options. Let's now discuss a few of the benefits businesses with online payment systems enjoy.
12 Advantages of Online Payment
Quick Set-Up
The first advantage of an online payment getaway is that you can incorporate it into your business software without any hassle. The integration process is similar for most online payment providers with a quick registration process. And the best part is that you no longer have to sit through piles of paperwork. You can start with the process in minutes!
Instant payment
Collecting payments is no less than a nightmare for every assignment help business owner. Everyone wants to buy in credit, but fails to pay on time. This will undoubtedly interfere with your business operations. But with online payments, companies can receive instant payments and save valuable time. As for customers, they can purchase and make payments at their comfort and receive instant notification of the purchase.
Global consumers
Geographical boundaries no longer restrict shopping. Online payment options can open up a world of opportunities for businesses trying to branch out in the global market. A survey report shows that 56 percent of online customers prefer to shop cross-border, and therefore it allows a business to expand its threshold and increase sales.
Cost affordability
An online payment system helps businesses reduce costs such as employing a cashier, processing payment slips, and setting up a payment system. Customers no longer have to visit the store to pay or mail checks. Businesses can receive subsequent payments at a low transaction fee as soon as a customer purchases from the site.
Read More: Benefits of a High-Risk Merchant Account – 2020 Guide
Secured transactions clearing
All business owners have the experience of dealing with bounced cheques and the fees associated with it. One of the benefits of the online payment system is that merchants have better control over monetary transactions. After purchase, it takes two or three business days to clear payments which certainly offers mental peace and thereby improves operational activities.
Enhances customer trust
These days, many shoppers hesitate to purchase from websites that don't offer online payment options. Some also show concern about the security of online purchases. Luckily, most online service providers provide fraud protection which alleviates a shopper's problems, as s/he feels safe to have an option of claiming a refund in case of not receiving what s/he paid for.
Manage recurring payments
For businesses with subscription-based services, it's time to say goodbye to the hassles of payment reminders with the recurring billing option. The online payment gateway offers a recurring billing service that stores customers' service package information and collects payment automatically after sending out reminders for due payments.
Facilitates payment credit cards
Let's say you provide academic services online. A student is looking to avail of assignment help for a Marketing Management paper from one of your experts. But he doesn't have sufficient money to hire a qualified Marketing Management assignment expert for help. What do you do? Well, with an online payment option, you can offer him to make payments using a credit card.
Most importantly, there's no burden of paying the entire amount at once. The student can repay the whole amount in installments, if necessary. This feature will undoubtedly put you apart from your competitors and increase sales as more students would prefer to choose your service over others.
No bank details
Who likes filling out tons of forms? Not you, I believe. Likewise! I dread it and look for ways to avoid needless paperwork. That's why I prefer online payment options over traditional banking. I'm accustomed to paying online. It's fast, convenient, and hassle-free. Also, there's no need for filling in the same details every time I purchase as it stores the details for future use.
Attracting impulse buyers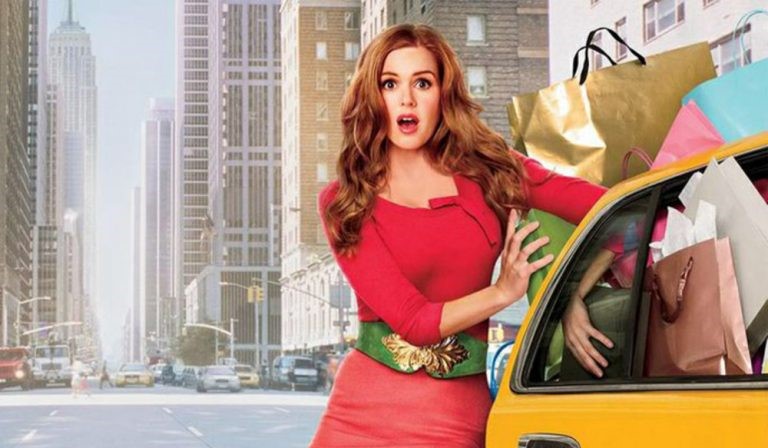 Many brands offer lucrative deals now and then to lure shoppers. If you provide online payment methods, the customers would want to grab the deal and pay via credit card to make the most of it. More customers purchasing on your website means an increase in sales and stock clearance.
Builds reputation
Be it the popularity of the internet or the Coronavirus outbreak; customers are now heavily inclined towards doing online transactions for purchasing products or services. Your credibility could be in jeopardy if you don't provide digital payment options – mainly if you rely on online customers. Some businesses are pushing the edge by accepting local payment methods to give their shoppers the best customer experience.
Affiliate marketing
Create an affiliate program and branch out with other websites to showcase your services. Reports show that businesses who sell through affiliates generate about 28 percent more sales.
Parting words
The benefits of having an online system for receiving payments are endless, irrespective of the size and type of your write my essay business. The trend of online payment is here to stay – so you cannot quite call your business modern without adding the best payment option. Finally, always include more than two or three online payment gateways. That way, your customers can choose the preferred method to complete the transaction.