Facebook.com Page Recover
On Facebook—'the biggest social media platform,' you can create, run, and manage a page to promote your business. However, you never know when your Facebook page gets deleted from the platform. In fact, it has become the most 'Used-to' trend for Facebook users because, in efforts to enforce the rules and regulations more strictly, the instances of Facebook delete pages and accounts, increased a lot!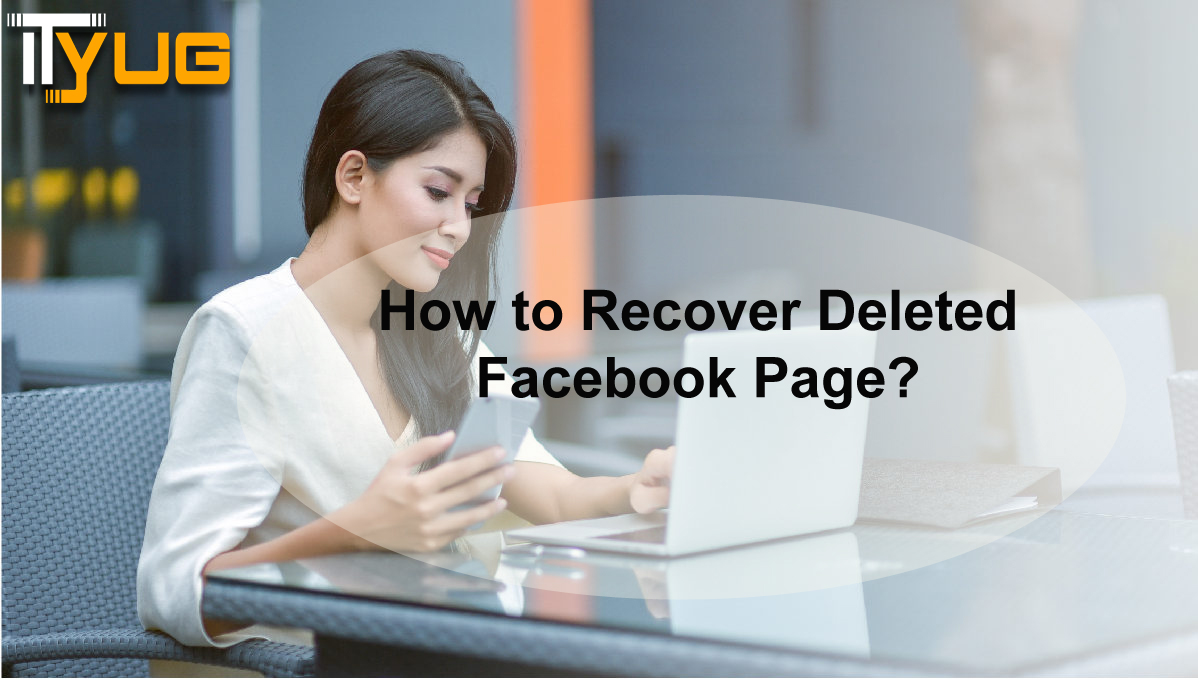 To be precise, there can be various reasons due to which a Facebook Page may get deleted by Facebook, and they're as follows—
The most common reason for Facebook page deletion is that users do not adhere to Facebook's 'Community Standards and Pages T&C' such as they get involved in misleading or false pages, gambling, impersonation, inaccurate tagged content, and incentivization.
Another reason is that a user's page gets reported for infringing someone's intellectual property rights.
The next possible reason could be that a user who was managing the deleted Facebook page is not the authorized representative of the Page's subject or its content, etc.
So, if you're also one of those Facebook users whose Facebook page has been deleted by Facebook or even accidentally by you itself then, let us tell you that when a Facebook page is deleted, it's not necessarily gone completely! You can recover your deleted Facebook page and if you're wondering how then, read-out this blog further to know about the 'Facebook Page Deleted Appeal' method that helps you in doing the same.
Steps to Execute for Recovering a Deleted Facebook Page!
To start the process of recovering your deleted Facebook page; launch your preferred web browser on your device, go to the 'Facebook Sign-in Page', and log in to your account.
Then, on the subsequent tab, paste this link "https://www.facebook.com/help/contact/357161520978587" in the 'URL' address bar and hit the 'Enter' button to open the 'Facebook Help Center Page.'
On the page, you'll see a form titled 'Report a Page Unavailable Error' in front of you and all you have to do is fill out the same form with all the asked details for instance—

The URL of your deleted Facebook page
A screenshot of your Facebook page &
A detailed description of your Facebook page.

Once you have entered the required details in the respective space of the form, move forward and click on the 'Send' button to recover your deleted Facebook page.
So now, as you've gained enough understanding of the process of how you can recover a deleted Facebook page that either got accidentally deleted by you or by Facebook; have you ever thought of purposely deleting one of your Facebook pages; you've once created but is of no use! If yes then, luckily we got you covered for this as well. Look at the below-mentioned steps of how you can purposely delete your Facebook Page: 
Steps to Execute for Deleting a Facebook Page!
First, access your Facebook account by signing to the same; for that enter the correct login credentials of your account on the 'Facebook Sign-in Page.'
Once you get access to your account, navigate yourself to your Facebook page that you wish to delete.
Then, click on the 'Settings' option; which is there in the top-right corner of your Facebook page that you've just opened.
Inside its 'Settings' menu, scroll down till you locate the 'Edit' option
Click on the same option given right against the 'Remove Page.' 
After doing so, an option to permanently delete your Facebook page will appear in front of you.
Now, clicking on that particular option link will open a dialog box; that asks you whether you're sure of your decision of deleting your Facebook page.
So, if you have decided to delete your Facebook page:
simply press the 'Delete' button; it is the last step of the process of deleting your Facebook page from the Facebook platform.
But, if you've decided to unpublish your Facebook page then, you have to further follow these 4 steps—
1 Again, click on the option of 'Settings' from the top of your Facebook Page.
2 Then, click on the 'General' tab and select 'Page Visibility.'
3 After that, click on the 'Page Unpublished' option.
4 And, in the end, click on 'Save Changes,' that's it!
However, note that you have a total of 14 days to recover your deleted Facebook account in case you change your mind. Otherwise, you won't be able to get it back once you exceed the time limit!