Read How to Fix NET::ERR_CERT_REVOKED In Your Browser(Chrome, Mac, Windows, and IE)
Since you're on the web, hunting for this topic, it is pretty evident that you're stuck big time with the SSL error. There's nothing to worry about though, you're in the right place. We're going to help you fix the NET::ERR_CERT_REVOKED error using a variety of methods so stop stressing right away. Not every problem requires an expert.
Some can be done away with using simple troubleshooting tips, which is what you'll be finding out here. So without much ado, let's begin with the guide. 
Back to Basics
SSL is a Secure Sockets Layer that is rising in popularity as the technology meant to keep the connection of the internet safe and prevent information from being passed on between systems. It creates a layer of security, as the name suggests for both the website owner as well as the website user. Despite its popularity, it does come with certain very obvious negatives.
The main and most common one of them being the NET::ERR_CERT_REVOKED. In essence, it is a pretty basic problem, to begin with. It can be dealt with easily provided you know the right steps. But if ignored or handled wrongly, then it could lead to serious security damage to your system that will cost more than just money. 
Why did it happen?
You simply cannot solve an issue without getting to the root of it. Here it is important to know what caused the error first before you begin with any troubleshooting. The main reason for this error is that the SSL Certificate or the HTTPS security has been annulled by the authority who basically issues the SSL certificate for you. The revoking may be due to a few reasons:
The authority realized the certificate has been issued to the wrong site.

A request for revoking was sent from the site itself.

There may be network problems preventing the device from accessing the certificate. 
Now if the site belongs to you then you can simply cancel the revocation request, or call your SSL provider to let him fix the issue. 
But if it is not your site, then you will have to send a screenshot of the error message to the site owner to let them know you are facing the issue so they can take further steps to get it fixed. 
For different devices and browsers, there are different methods to resolve the error and one cannot be used for another. Let us now move on to troubleshooting tips for different devices. Find out your own from the below list and follow the given instructions to sort the issue out. 
How to fix the NET::ERR_CERT_REVOKED Error in Google Chrome 
Steps to Solve this error in Chrome
For starters, you need to be using the latest version of Google Chrome. If that is not the case, then get it updated instantly. This can easily be done from the page itself. There is a lesser chance of error if the version you use is an updated one. 

Make sure to clear the browser so the cache and cookies aren't clouding the device. This can be done through the setting options on the top right corner drop-down list. 

Disable browser extensions and then open the page where the error message was seen. Most likely after disabling the browser extensions, the error should have resolved itself after you open the problematic page. 
Also Read: How To Fix [pii_email_9adeb2eb81f173c673a5] Outlook Error
How to fix the NET::ERR_CERT_REVOKED Error in Mac
Mac has its own set of security protocols and so this problem is more common in fact than Chrome and Windows. There are a few steps you need to take in succession to resolve this NET::ERR_CERT_REVOKED error and continue with your work without obstruction.
Steps to Solve this error in Mac
First, you have to go to Keychain Access and log in to Mac

There you'll see UTN DATA CORP SGC and similar certificates. Delete them all. 

Exit your Keychain Access and shut your web browser simultaneously.

Now open the browser again to check if the error has been resolved. 9 out of 10 times, it will have been resolved. 
How to fix the NET::ERR_CERT_REVOKED Error in Internet Explorer
Steps to Solve this error on the Internet Explorer
Open Internet Explorer

You'll see a tab for tools there. Click on that and select Internet options

Find the Advanced Tab and scroll below until you reach the security section

Find the box for 'Check for server certificate revocation' and unmark it

Click on the OK button
Your issue should be solved and you can go on browsing and working without any further problems. 
How to fix the NET::ERR_CERT_REVOKED Error in Chrome for Windows
For Windows 10, you need to try out a lot of options before you finally begin to figure out what could work and what most definitely won't. Try out these steps to find out.
Date and Time
If there is a mismatch between the date or time of the computer and a remote server, follow these steps.
Go to Control Panel

Select Clock, Language, and Region and then the Date and Time

Reset it

Restart your device and open the website to see if it worked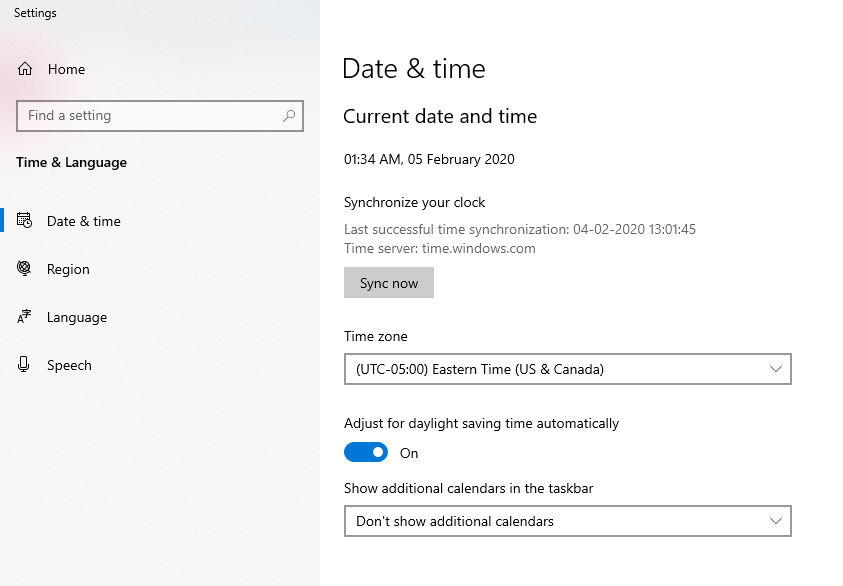 Third-Party Application
Sometimes the error is the fault of a third-party application. To fix that issue, follow these steps.
Open RUN and type 'msconfig'

Deselect eh option of 'Load Startup Items' from the General Tab. Keep the 'System services' and 'Use original boot configuration' options intact.

Next, select 'Hide all Microsoft services' on the 'Services' tab

Click on 'Disable All'

Restart your device.
VPN or Proxy Issue
If it's a VPN or Proxy issue, then you will either have to uninstall VPN or disable Proxy to resolve the NET::ERR_CERT_REVOKED Error. Here's how.
Open RUN and type 'inetcpl.cpl'

Click on Connection and select LAN Settings

Disable all options in 'Automatically Detect Settings'

Restart the computer
In conclusion
Although this commonly arising problem can be disappointing and might push you to move to other sites, it is still important to remember that these issues are solved pretty easily. Despite this NET::ERR_CERT_REVOKED error, SSL encryption still remains to be one of the best in the world. Use these tips for a better and hassle-free experience and continue working stress-free.
Apart from it, if you are interested to know Discord spoiler, how to recover deleted Facebook page, and WhatsApp business for beginners, How To Fix [pii_email_9adeb2eb81f173c673a5] Outlook Error, [pii_email_84e9c709276f599ab1e7] Outlook Error you can follow our Tech category. Thanks for reading!