Everyone desires a private dressing room, and it becomes tough to incorporate it into an existing bedroom. Also, the rooms run small with all clothes and fashion accessories updates. So, if you have a small or large extra space, you can turn it into your dressing room.
Not only does it look so gorgeous, but it will make your bedroom more spacious. So, here are tips to turn your extra room into a dressing room. Let's have a look!
Style the Dressing Area
The first step first; to invest or bring in your dressing chair. Next, repaint it, and place glitter and gold cushions over it. You can use your regular dressing table and build compartments on the sides to add extra storage. Also, you can easily revamp your exciting dressing chair and table.
Or you can get them easily from local stores or order online. Go for something eclectic, shiny, and bold. Invest in a solid wood dressing table and chair if you don't like the glam too much. Style it with filament bulbs, so you don't miss any makeup and styling stroke. You can organize all your precious accessories, equipment, and makeup in available organizers.
Bring Dressing Room Vibe With Right Wall Arts
Now, layer your walls with some amazing wall arts. Adding character, personality, facial points, and layering to the walls are recommended. For a perfect dressing room, shop for classy fashion wall arts at ElephantStock, available in all illustrations. From bold, minimalistic, large, small, to oversized, these wall arts instantly change the place's vibe.
So, invest in this affordable, premium, and pretty wall art, which can be hung adjacent to the mirror or on large blank walls. You can create a gallery wall or grid or hang a single piece.
Layer the Floor
You may have noticed those lavish dressing rooms on TV. They have this soft carpet which gives a luxurious feel. Upgrade your flooring and bring this extra soft, noise-reducing, rich carpet. You can install it wall to wall. Or, you can bring in a large rug with attractive colors and patterns. Floor layering is important as it feels comfortable on the feet and looks dramatic and stunning.
Place a Center Stool
Place a medium-size stool, couch, or ottoman rug in the center of the room. It's very handy while welcoming visitors, changing footwear, or keeping dresses while changing. Go for some attractive fabric or bold colors. Pair it with a perfect rug, which will give your dressing room some Hollywood feels.
Hang a Dramatic Light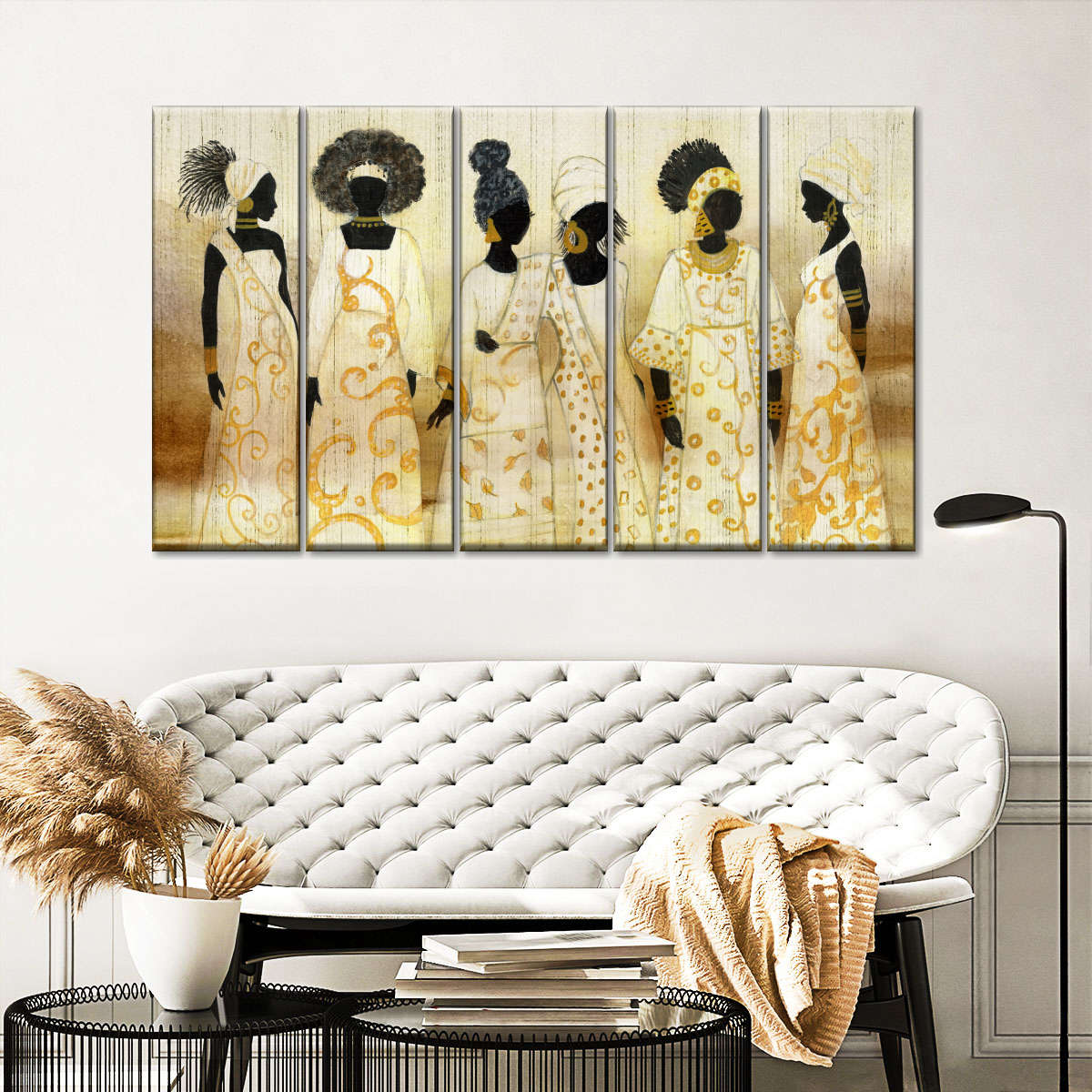 Dramatic light in the center of the dressing room will look impressive. You can hang a pretty cluster light of pendant lights, recessed light, or even a chandelier. They look amazing and bring a very sophisticated look to your dressing room. Also, you can mount wall sconces or use expensive string lights to add striking lighting effects. 
Go for Tall Storage
Yes, double up your storage with vertical closets. Go for transparent doors so that you can have a view of your collection. In addition, an open rack with accessible essentials looks very stylish and gives some showroom feels. You can bring a mannequin to showcase your favorite outfits. Also, a stand for hanging coats, scarves, hats, and other accessories looks brilliant. 
Finally, Place a Large Plant
Finally, to add icing to the perfect dressing room, you can keep a brilliant indoor plant. Get a metallic, ceramic, or large pot for it. A big plant with large foliage will look amazing and bring new colors. In addition, indoor plants are easy to maintain and purify the air significantly. So, incorporate these tips to spice up and create a perfect dressing room.