Introduction
You can convert OST to PST in Outlook 2016 by using the following three methods:
• Exporting OST file as PST
• Archiving
• Use an OST to PST converter software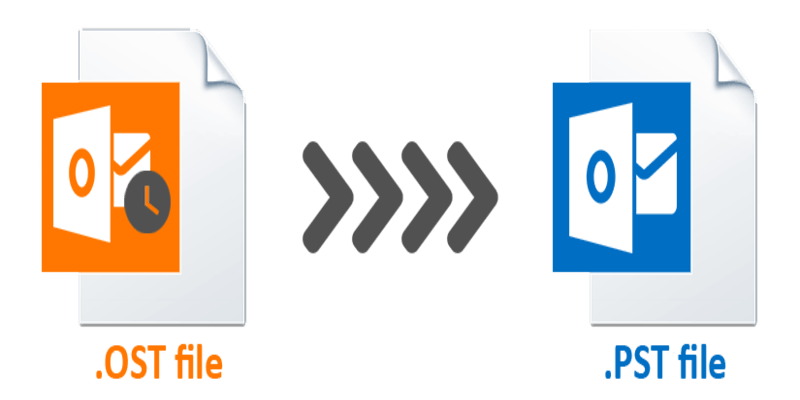 So, broadly you have two methods to go about it: a manual approach and an automated method. Which is the best method for you will depend on your specific situation, of course. But why should you bother with converting your OST files into PST, at all?
The most obvious reason is to have a backup for your email messages. As far as we know about the digital world, we are still vulnerable to abrupt server shutdowns and resulting data losses. And it doesn't seem to be stopping any time soon, too. As things stand, it is very reasonable for users to back up their important email data.
And this why you should convert your files into PST format.
So, without further ado, let's dive right in…
Method #1: Convert OST to PST Manually by Export Mailbox
To Import/ Export your OST files into PST format, simply follow the steps below:
1. Click on File> Open & Export > Import & Export.
2. Select 'Export to a File' and click on Next.
3. Click on Outlook Data File (PST) and then click on Next.
4. Select the folder to be imported and click on Next.
Your files will be imported into PST format shortly.
Method #2: Archive Your OST Files to PST in Outlook 2016
Follow the below steps to convert your files into PST format:
1. Launch MS Outlook.
2. Click on File and then on Options.
3. In the Outlook Options box, click on Advanced and then on AutoArchive Settings.
4. Now in the AutoArchive window, perform the following operations:
◦ Enter the number of days in which you'll periodically perform the archive operation.
◦ Select the period by which you want the items to be deleted.
◦ Click on Browse and set the location for archived items.
5. Click on OK to convert your files to PST format.
This will result in your files being converted into PST file format.
Method #3: Convert OST to PST Using a Professional Software
Drawbacks of Manual Conversion Methods:
The two methods that we've discussed above till now are although free but present a few drawbacks or challenges of their own:
• Time Consuming: If you are short on time, going with the manual method is not in your best interests.
• Data Integrity: Your data is susceptible to partial loss or change.
• Complex: If you are not an email power user, things can get real bad real quick during the manual conversion procedures.
To avoid all the hassles that come up with manual methods, you can use an automated solution. Follow the steps below to export your files to PST format, right away:
Step1: Download and Install the OST to PST Converter Software.
Step2: Select the OST files that you want to convert.
Step3: Preview the data on your screen.
Step4: Check the PST radio box in the Export Options, set the destination folder, and click on Export.
Shortly, your files will be converted into PST format.
Summing Up
And that's that, folks. To sum everything up, we learned how regular email-using professionals might need to convert their emails into PST format. All in all, you have three methods to go about doing this. There are manual methods. First, you can use the Export Mailbox. Second, you can simply archive your files in PST format.
Although the manual methods are free of cost, they are very time-consuming and sometimes result in partial data loss during the conversion process. You can avoid this by using an enterprise-level OST to PST converter software that will automate the conversion process for you, as shown above.
I hope this article helped you learn how you can convert OST to PST format.